Participate in the great summer competition!
In partnership with BFM Business, Xavier Fontanet and Interactive 4D are launching un nouveau concours, a new competition, open from July 15 to September 15, 2019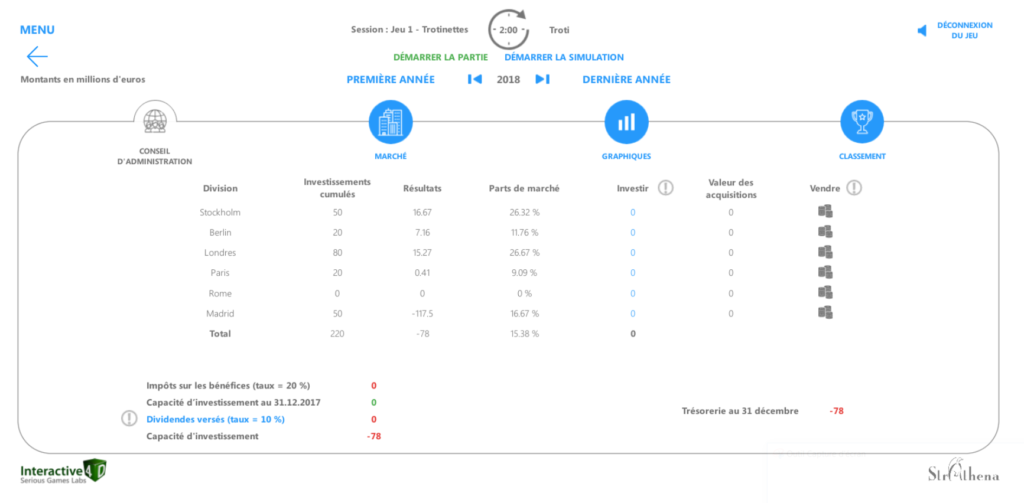 The competition consists of three game sessions of increasing difficulty.
Once registered, you can play as many times as you like in these three sessions.
Your final ranking will be the sum of your best scores in each of these three sessions.
The top three players will be invited by BFM Business to introduce their strategy as part of the BFM Stratégie show.
The scores are divided into the three categories below:
. Young (secondary school students, high school students, vocational courses)
. University students
. Working people and retirees
The best player in each category will be invited to introduce his strategy on the set of the BFM Stratégie show.
How to participate?
1) Register here.
2) Once registered, play all three game sessions by clicking here.
3) Follow your ranking in real time for each of the three sessions.